Accessing Shared Inbox
There are two ways to access shared emails. This demonstration will show you how to access shared emailbox via the Web User interface.
Note* Please contact itsupport@tarsonpools.com to be granted access to shared folder.
Begin by heading to your mail on the Web interface at https://outlook.com. Then Sign in to you mail.
You will be then presented at the Home Page of your email: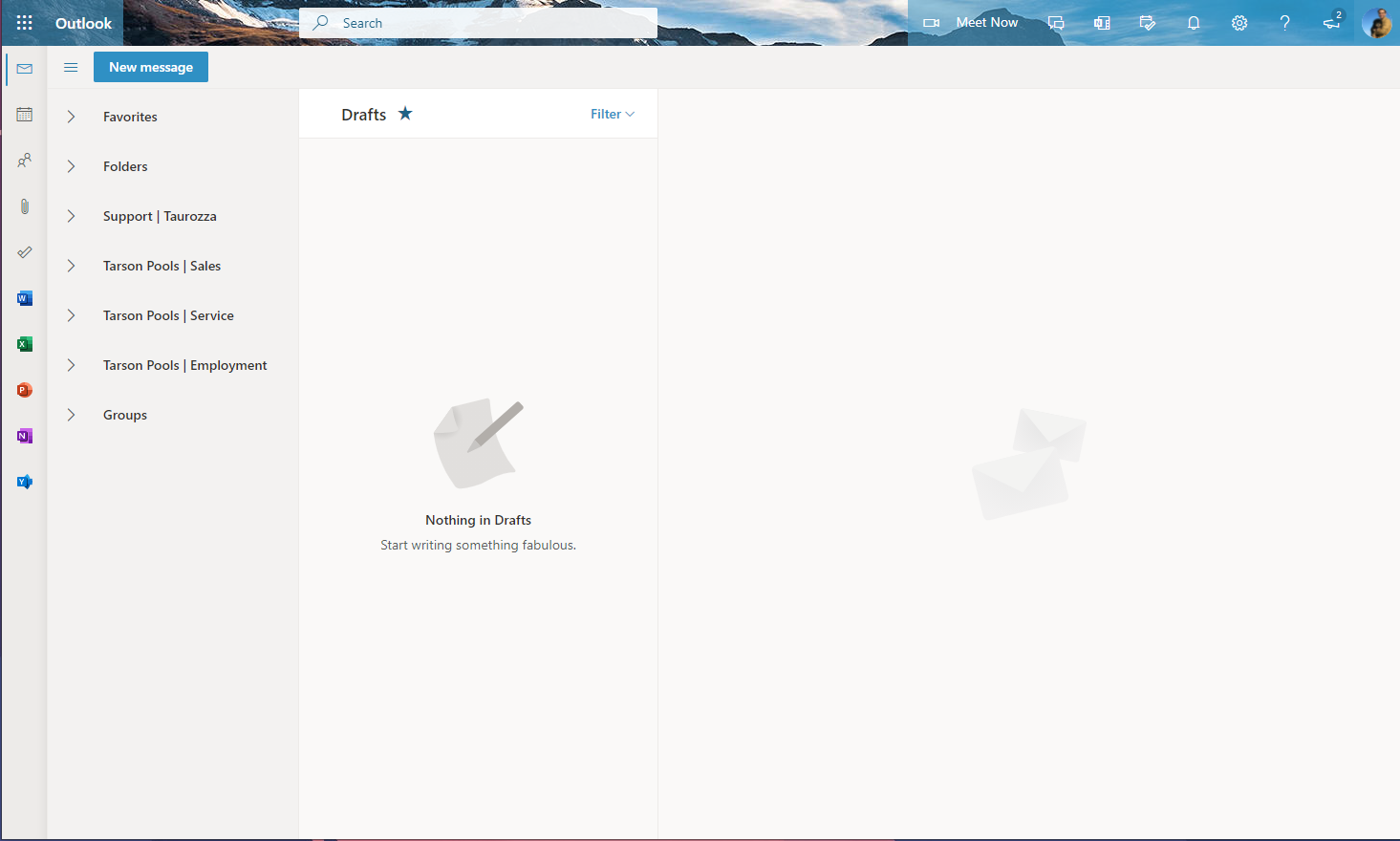 Go to the "Folders" Right Click you will then be presented with a list of options click "Add Shared Folder"
Once clicked you will be presented with a Dialog Box asking for the shared folder. This is where you type the email you want access to (service,sales,etc…). In the example I am adding the 'administrator' email. Once done adding the shared email click on Add to start using.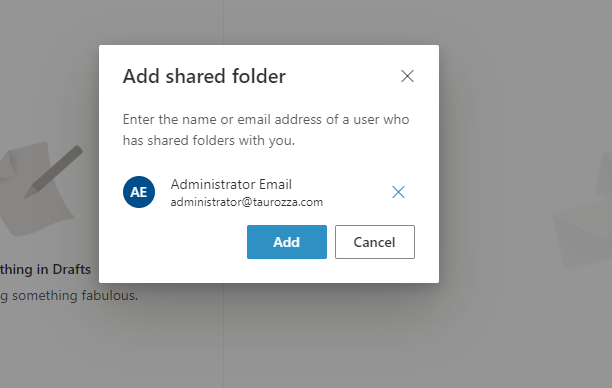 You now will see the folder appear in the right hand column and ready to use!